KETO TACO SALAD is one of our favorite weeknight meals. Simple, fresh, flavorful, and easy to make! Plus, the whole family can customize their salad with their favorite toppings and dressing.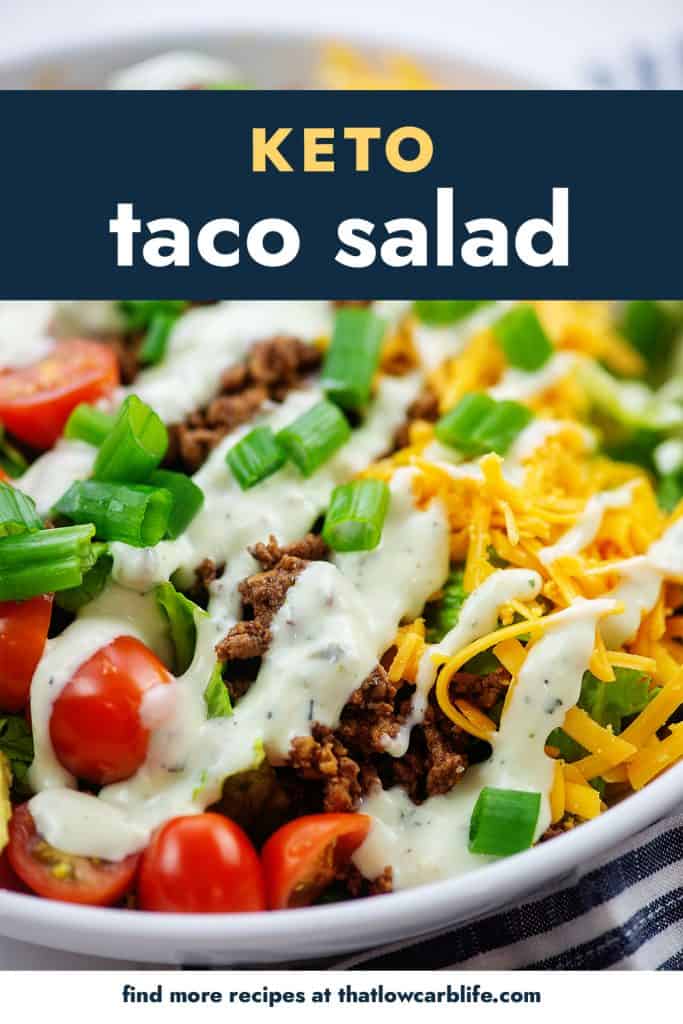 We have some form of Mexican food at least a couple times a week and taco salads are almost always one of those meals!
They're filling and hearty thanks to all of the toppings, but they're also light and refreshing thanks to the crisp lettuce and cool veggies.
The post Keto Taco Salad appeared first on That Low Carb Life.