Sweet and tangy, just like the classic! These KETO SLOPPY JOES are just like the ones we grew up eating, made with tender beef in a simple, flavorful tomato sauce. This is one of those keto recipes that the whole family asks for!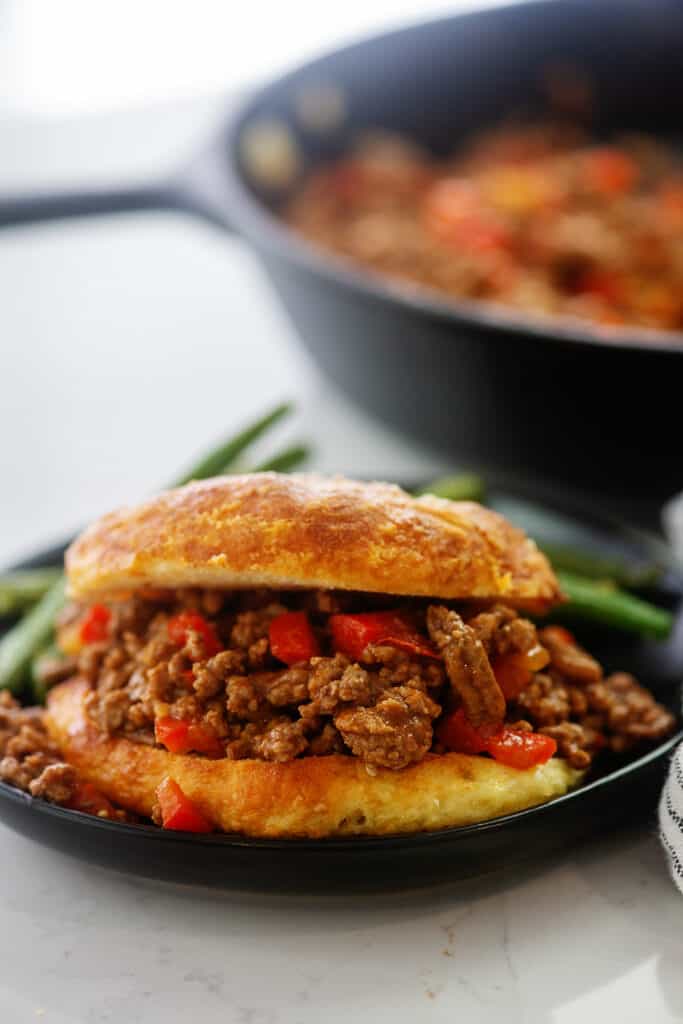 Sweet. Tangy. Easy. Quick. I am a total sucker for sloppy joes for all of those reasons!
I used to make sloppy joes with the can of sauce when my kids were real little, but awhile back I created a homemade sloppy joe sauce that my family absolutely loves. So, it was high time we turned it keto!
I kept the base of the recipe the same, since it's pretty perfect aside from the sugar. This means that we have that classic sloppy joe flavor and don't feel like we're missing a thing.
The post Keto Sloppy Joes appeared first on That Low Carb Life.