Our KETO PIGS IN A BLANKET make an easy lunch that's fun to eat. Our kids even enjoy this low carb recipe.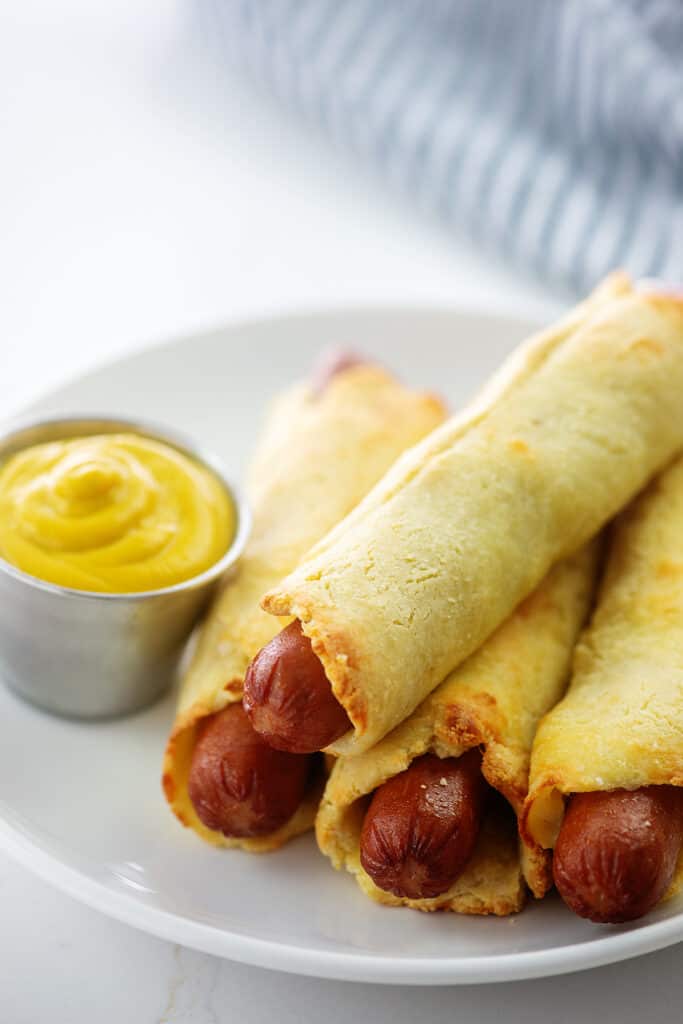 I love a good hot dog, but I get a little weirded out by them if they're not in some sort of bun or something.
I'm just not capable of eating a plain hot dog, which is a bummer because what an easy lunch that would be!
Rather than making hot dog buns, we've been wrapping our dogs in fathead dough and making these keto pigs in a blanket. So simple, super filling, and even the kids like them.
The post Keto Pigs in a Blanket appeared first on That Low Carb Life.