We topped seasoned chicken breasts with strips on onions and peppers, loaded it up with some cheese, and baked it up! This fun take on fajitas is a simple way to get dinner on the table and it packs a ton of flavor, thanks to our homemade fajita seasoning.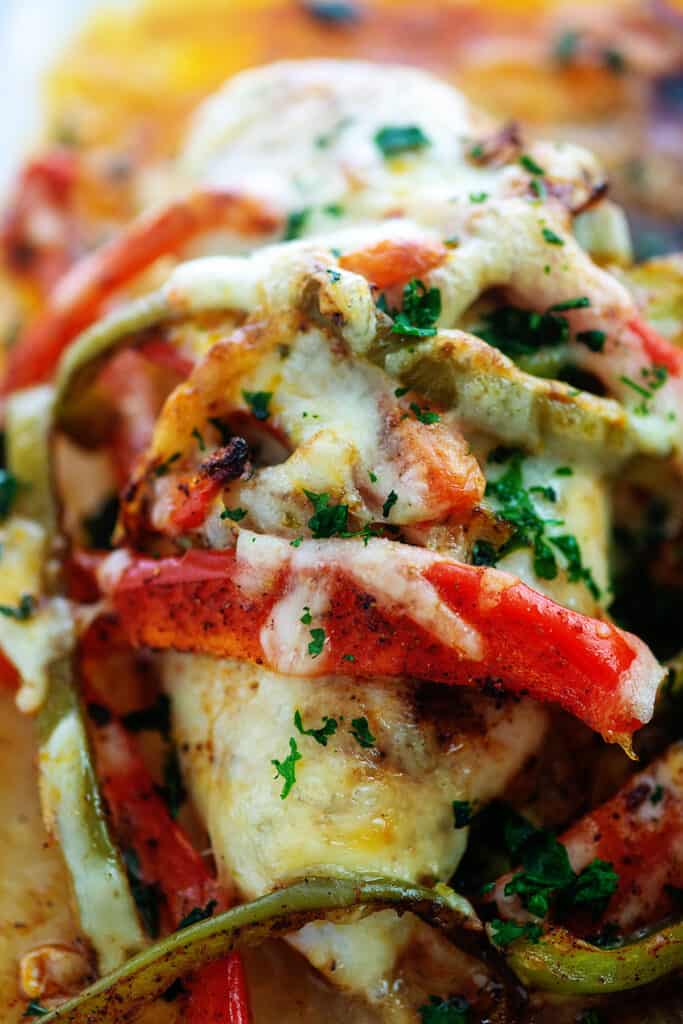 If you've browsed around here for long, you might have noticed our obsession with Mexican flavors.
We have loads of Mexican-inspired recipes and quite a few 'fajita' style recipes too!
Adding to our crockpot chicken fajitas, chicken fajita soup, and keto chicken fajitas, we've now got this cheesy fajita baked chicken!
We basically just smothered chicken breasts in pepper and onion strips, seasoned everything in a simple blend of spices, and topped it all off with cheese.
You can't go wrong with this low carb chicken recipe!
The post Fajita Baked Chicken appeared first on That Low Carb Life.