Our BROCCOLI CAULIFLOWER SALAD RECIPE is the perfect side dish for summer. Loaded with fresh veggies and tossed in a simple, creamy dressing that will have you coming back for seconds.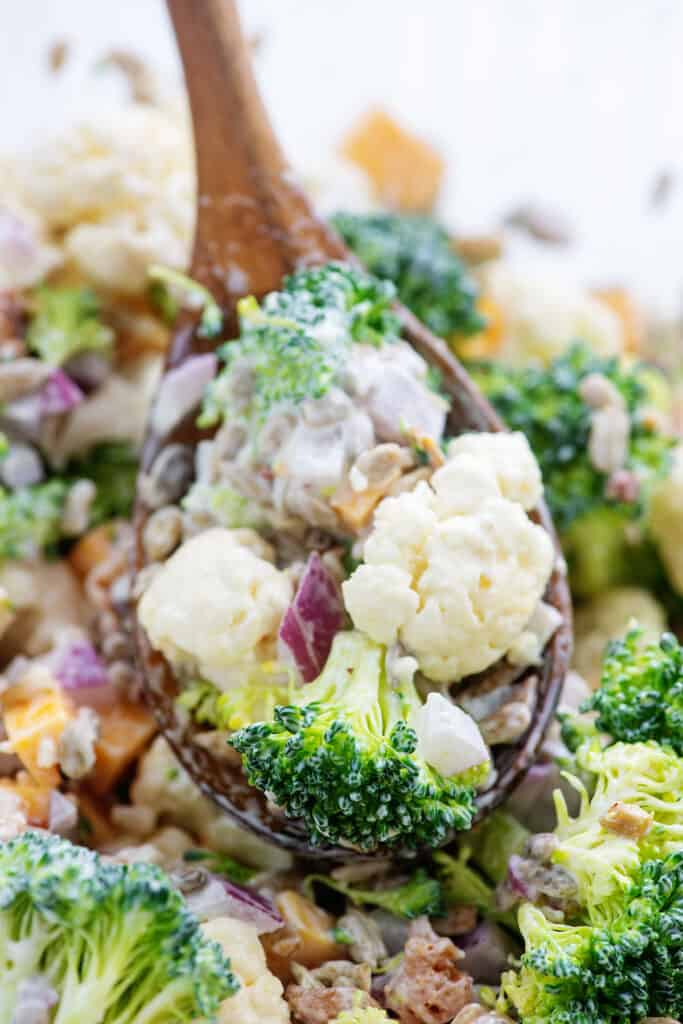 We are ready for summer around these parts and I'm doing my best to usher it in by making all of the summer salads to go with our grilled chicken and steak!
We grill out most nights when the weather cooperates, so having simple side dishes to compliment our main dish is a must for us.
Back in the day, we ate a lot of pasta salad and potato salad, but I honestly don't even miss it anymore. We've come up with A LOT of creative summer salads over the years and I'm still adding to them.
The post Broccoli Cauliflower Salad appeared first on That Low Carb Life.