If you've seen the viral TikTok video for baked feta pasta and felt left out, you're going to LOVE these BAKED FETA VEGETABLES! Low carb roasted veggies baked right alongside a block of feta. It turns into a richly flavored, creamy dish that you will want to make again and again!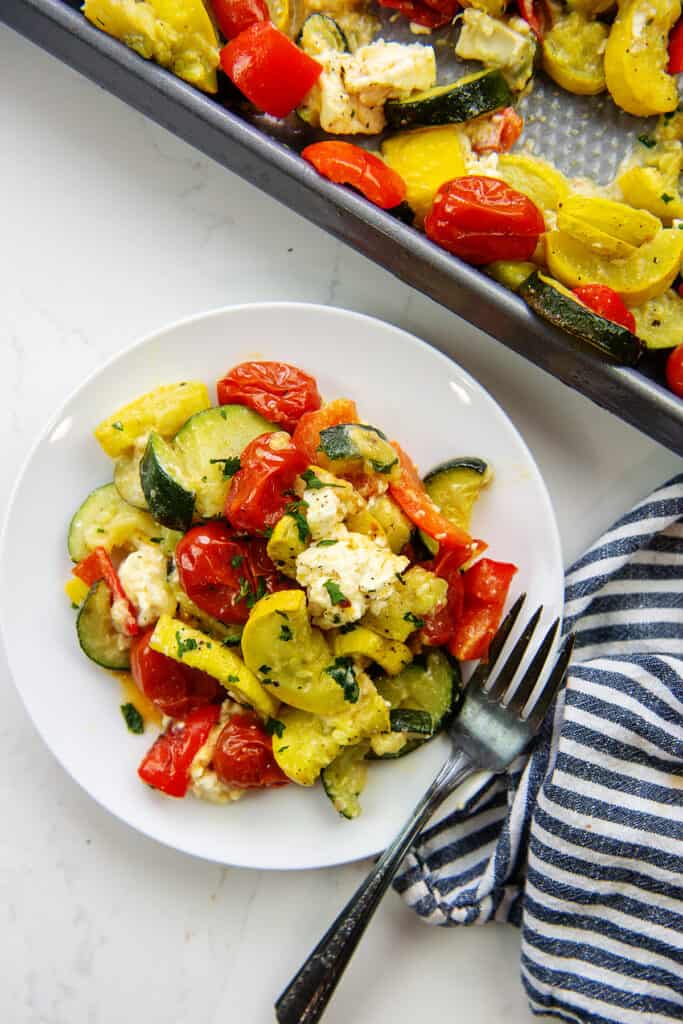 I fully admit that I have a love hate relationship with TikTok.
I go to bed and somehow end up scrolling aimlessly through video after video until well past it's time to sleep. TikTok gets me, man.
Some of those food videos are my favorite and the baked feta pasta had been calling my name for awhile, so I just mixed things up and used low carb veggies, skipped the pasta entirely, and created a side dish that my family has still not stopped raving about.
The post Baked Feta Vegetables appeared first on That Low Carb Life.